covid-19
MINIMISE RISK AT LE FOULON
Now the World has settled back down and for the most part travel is practical again between all parts of the globe, we have seen unprecendented demand.
Covid is still out and there and the last thing you want is to catch the virus on holiday and throw your return travel plans up in air.
So where better to minimise the risk than your very own mini resort? With our professional shopping service we can even have the bulk of your supplies ready and waiting for you on arrival. Many guests happily stay within the 6 hectares of grounds, lazing by the pool, taking a refreshing dip in the river before rustling up something delicious in the large well equipped kitchen.
And even if you choose to venture out you'll find the local area far less crowded than the coast, with more space between tables in the restaurants and of course a gentle mountain breeze keeping everything fresh.
Minimise your covid risk, holiday at le foulon.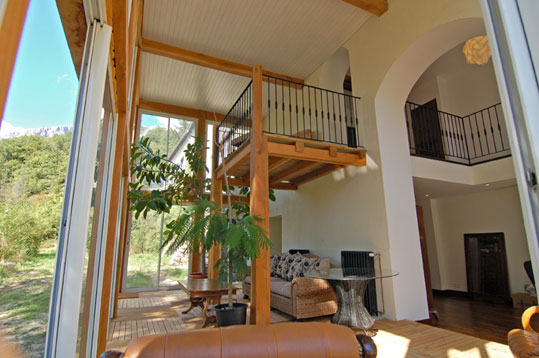 CAPTION FOR THE PICTURE OF CORSICA AT THE TOP OF THIS PAGE:
This picture is taken from the top of Mount Cheiron, rising behind Le Foulon to almost 1800M. Look carefully at the horizon - that long dark mass is the island of Corsica, 240kms away, and in the foreground is Nice Airport. If you drive to Gréolières les Neiges (15-20 min's) then you are rewarded with this view after just 1 hour's hike, or come to ski and get there by chair lift. It's even better in reality.