alexi garden room
Situated on the ground floor the Alexi Garden Room is two flights of stairs down from the main living areas and entrance. Being one of two Garden Rooms it has new double patio doors leading to its own deck area and access directly to the garden. Like most of the rooms it's South-East facing, so enjoys light through the day and has views to the forested valley of the wolf. With separate outdoor access this will especially appeal if you like to come and go without interruption.
The wrought iron super-king sized double bed was made especially for us at the local forge and can be split into two single beds if desired - making it ideal for holidaying friends and children.
You will also find a comfortable bunk bed, perfect for children up to their late teens, ora single adult on the lower bunk (there's plenty of head room and they're 2m beds). The upper bunk has a maximum load of 60kgs.
The modern en suite bathroom has a corner bath with an integral power shower. Completely new in 2008 it has teak flooring, white tiles and glass mosaics.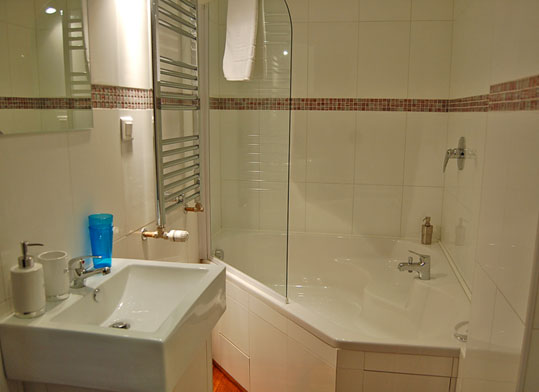 There's a large corner bath with built in shower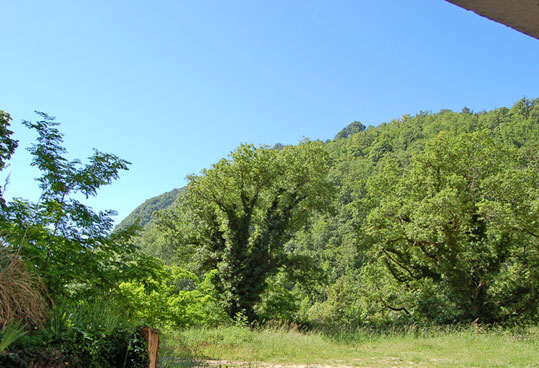 Good views are standard in every room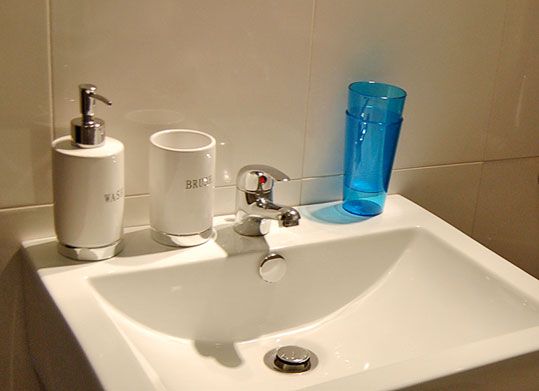 A modern bathroom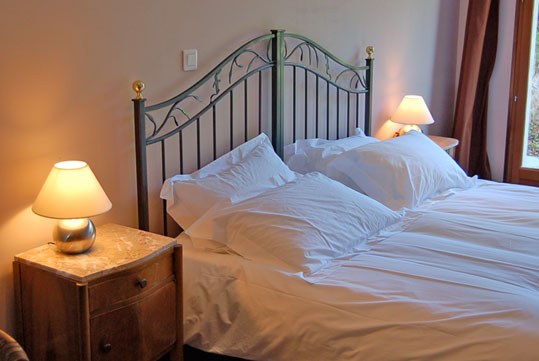 A super-king sized double or twin beds, just specify at the time of booking
History
The bottom two floors of Le Foulon were originally storage for the farm, with the upper two floors housing the Maison d'Maitre - the Master. They were converted to rooms, roughly the same layout as you see today, sometime after World War II. The back of the Alexi Room, including part of the bathroom, was previously the original boiler room of truly Titanic proportions. The oil-fired behemoth was about 4 metres long and over a metre wide and needed constant attention - a task that for over 20 years went to Alexi Haylofsky, the loyal handyman of indeterminate Eastern European birth.
Apparently a stern figure prone to staring, his ceaseless devotion kept Le Foulon in full working order and we salute his dedication by naming this room after him.