layout
700m2 OF HOUSE & 60,000m2 OF GARDEN
When you are first shown around Le Foulon most people become a little disorienated - it's pretty big! And we're often asked about the layout of the rooms and the building so people can plan where best to put everyone. So I've devised this graphic to help you, and have included below a few more plans of the rooms and the land.
The 700m2 building (7,500ft2) is built into the side of a hill - so when you arrive (behind this picture at the level of the Gertrude room, lounge and dining room) you don't quite realise how large the place is. The drive is some 300m long, so we are far from the road (which is not busy anyway), and we overlook our 6 hectares/15 acres of garden. Below is the river loup, which meanders down to the Mediterranean at Villeneuve Loubet about 30 minutes drive south (and there's a brilliant restaurant at the mouth of the river, well worth visiting) and at the far end of the garden is a tributary of the Loup, the Ganiere. This is also feeds the old trout farm.
The only building you can see from Le Foulon is the ruined castle in the centre of Gréolières, which is almost 1000 years old. The rest of the village is hidden, as are all the other houses in the valley. You could be a million miles from anywhere.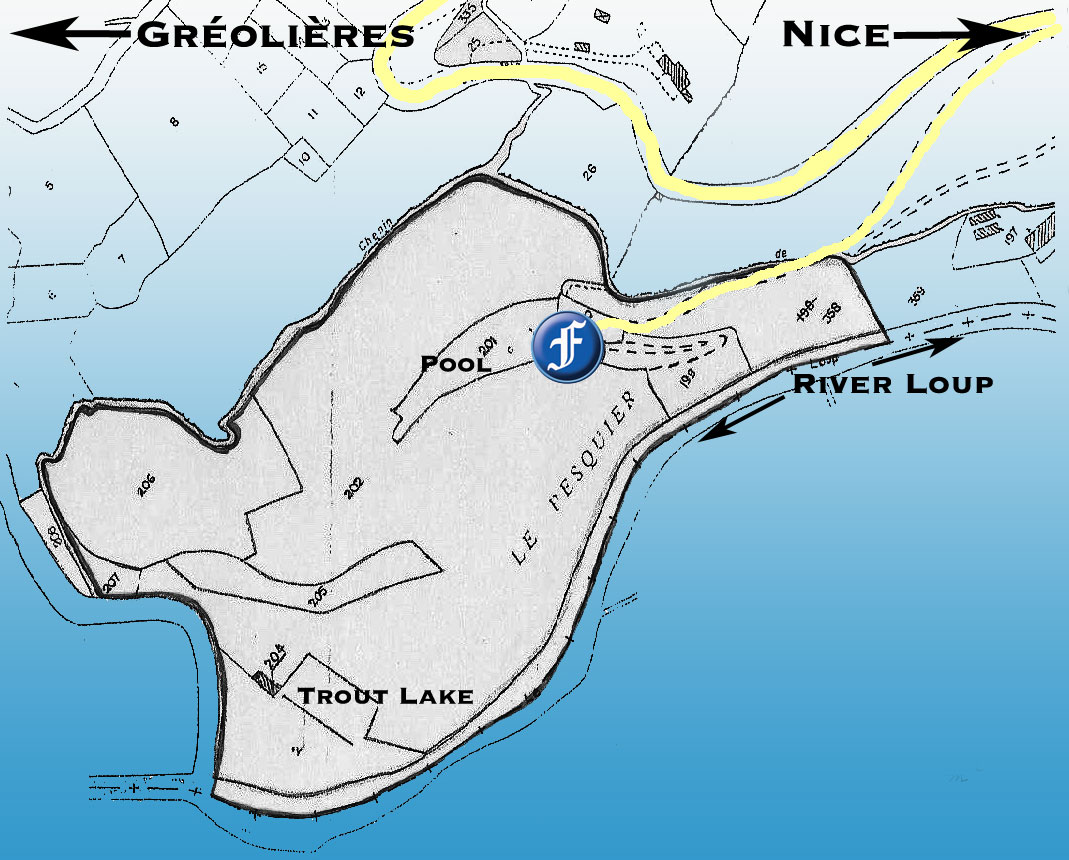 kitchen, dining & living area - bigger than it looks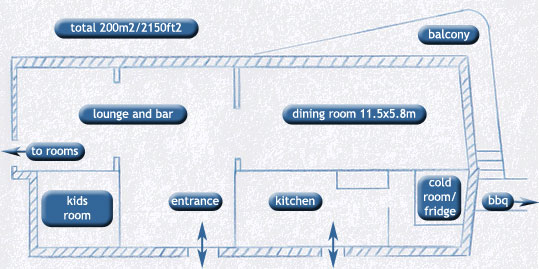 ground floor - entrance level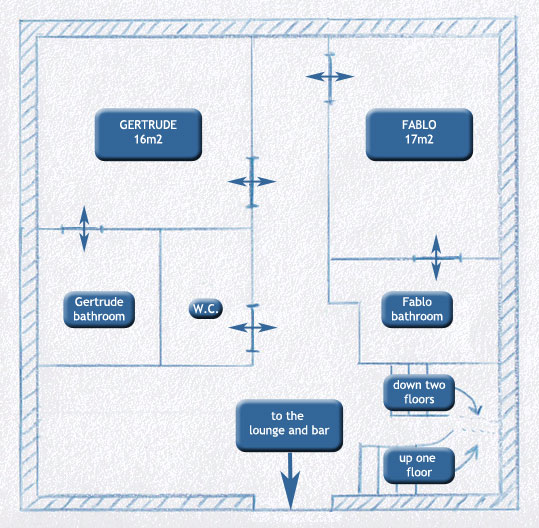 top floor - one up from entrance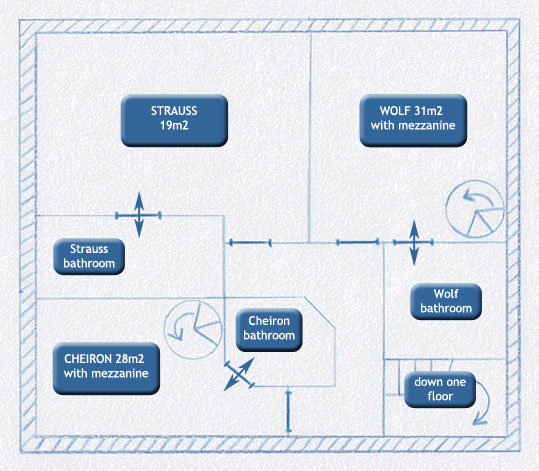 top floor mezzanines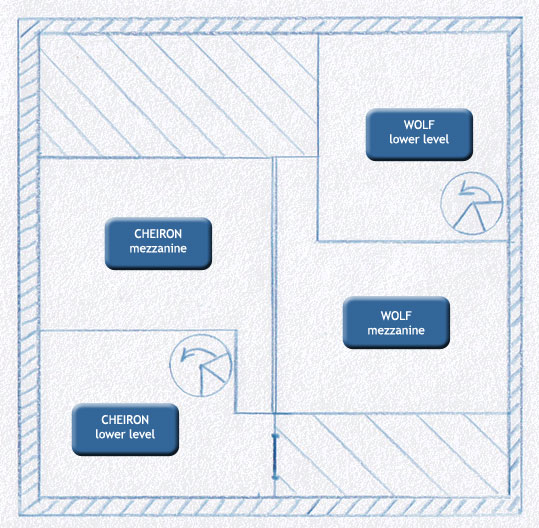 one floor down from entrance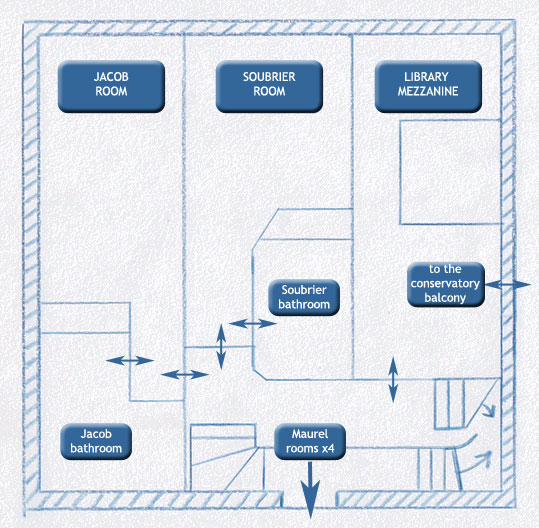 one floor down from entrance - the 4 maurel rooms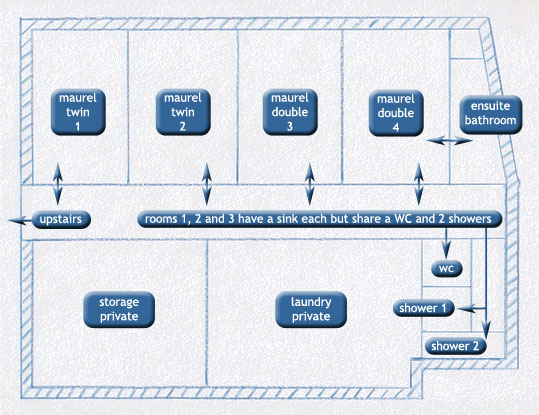 two floors down from entrance - garden level