cheiron suite
The feature unique to this suite is waking up to Mount Cheiron glowing orange with the rise of the morning sun. It is a truly special view, and can be seen from the comfort of your own bed. However, pictures cannot do it justice, and within half an hour the shimmering colour has faded and you're left with the arrival of a new day. It's well worth setting your alarm for, even on holiday.
The bathroom has a large curved shower, with subtle yet vibrant orange glass mosaic tiles from world renowned Opio Color. Chosen to compliment the glow from the mountain's early morning face it's a theme that extends to the chaisse longue and the soft carpet that awaits your feet as you step out of bed.
The superking sized bed is situated on a mezzanine level reached by a cast spiral staircase, whilst below there's room for a dressing table, chaise longue and antique furniture. The mezzanine extends into the roof space and the original beams provide a sense of history against the modern furnishings.

On the lower level the chaisse longue in the current photos has been replaced with a very comfortable double sofa bed, perfect for children up to their late teens. When reserved on a bed and breakfast basis there is a supplement of 10€ per child, which includes breakfast.
Other noteworthy features are the spiral staircase lights that are switched via a motion sensor and ensure you a safe night passage to the bathroom without unduly disturbing your partner. Also, the large window lighting the lower part of the room is equipped with the original wooden roller shutter.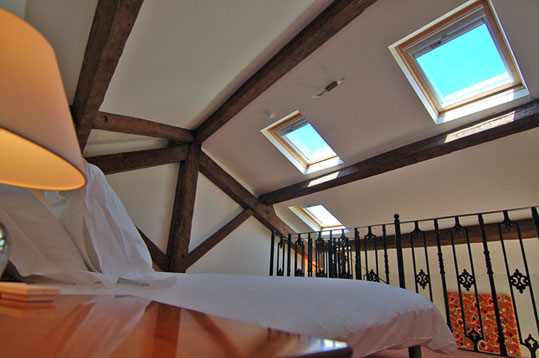 With one touch of a remote control the velux windows have built in solar-powered black-out blinds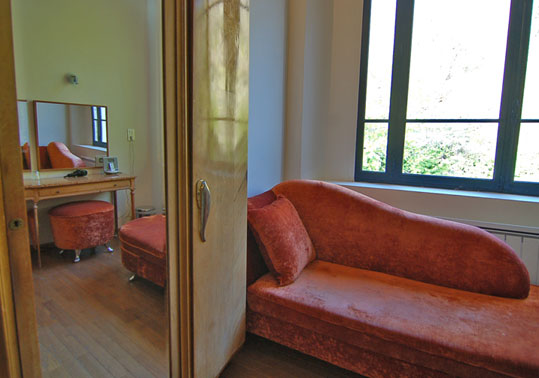 The huge window overlooking the courtyard has the original wooden roller shutter in perfect working order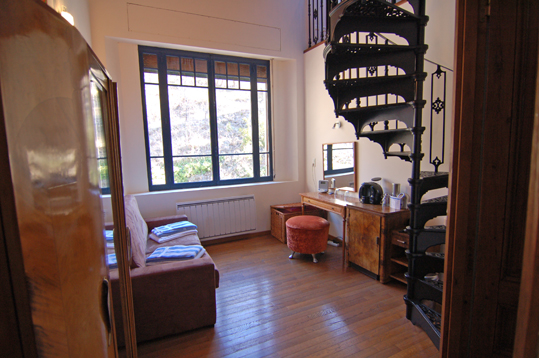 The downstairs lounge with the cast spiral staircase leading to the mezzanine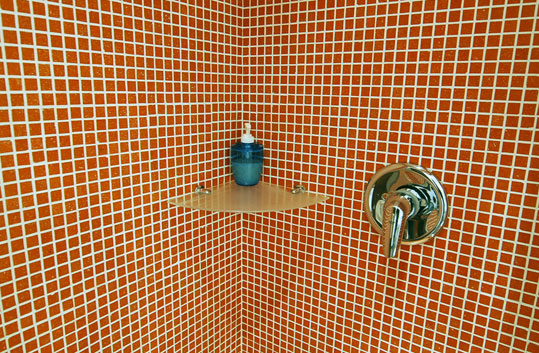 The shower is tiled with glass mosaics from World-renowned Opio Colorl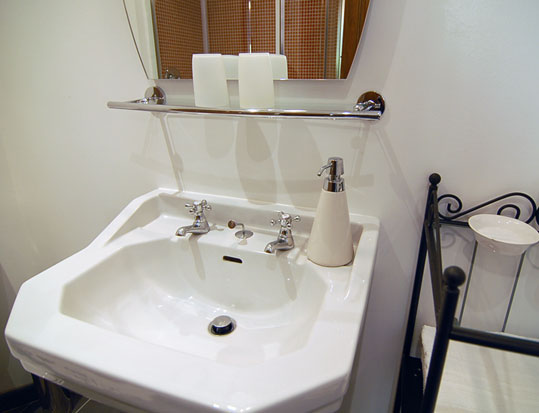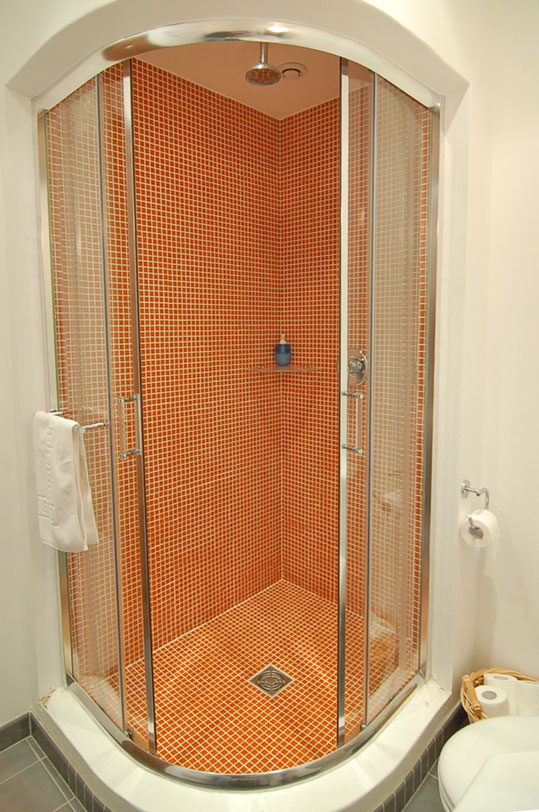 A generously proportioned walk-in shower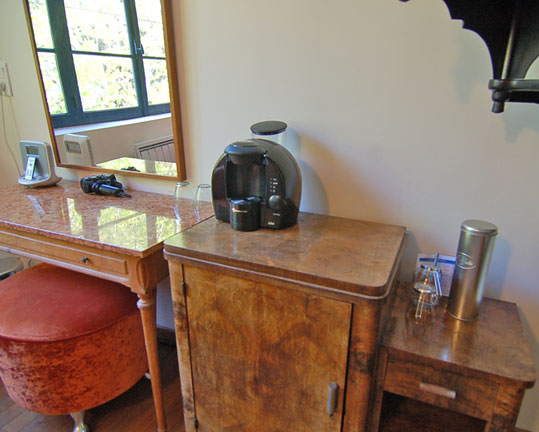 The Tassimo drinks system and the walnut sewing machine cabinet hides the mini-bar fridge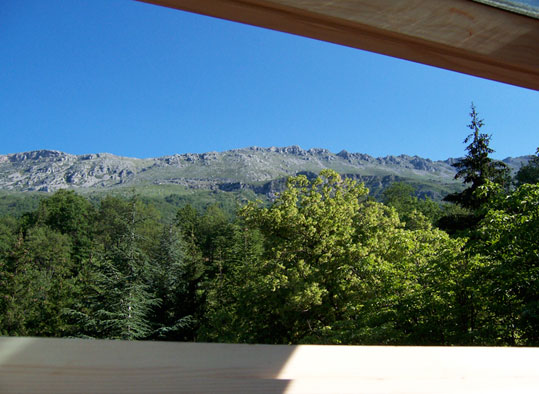 A summer view through the velux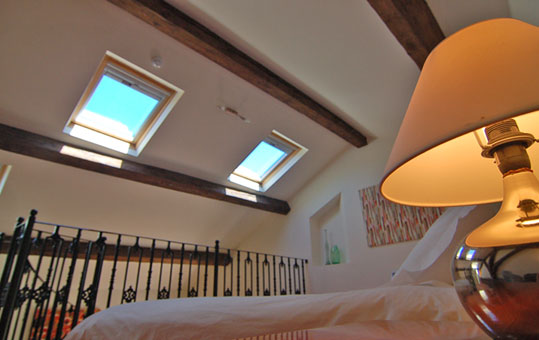 The mezzanine level
History
The Cheiron is named after the mountain you can see from the roof windows. Rising to 1800m, or 5,900ft, this is the closest big 'alp' to the Mediterranean. Le Foulon is only situated at 500m, so it's an imposing rock looming behind us, and even in Spring there's a chance the top of the mountain will be dusted with snow, but it soon melts in the sun.
If you drive 20 minutes to Gréolières les Neiges and hike up a trail for about an hour you are rewarded with the most breathtaking view. Not only will you be able to see your room, but the Mediterranean beyond and on a clear day Corsica glinting on the horizon. It's truly spectacular.