fablo fernando luxury room
The room has a double aspect, with large windows facing south and west, catching the morning and evening sun. It also has a beautiful walnut veneered wardrobe, with curved sides and a large central mirror. The generous bathroom has a large shower as well as an antique roll-top bath - found abandoned in the garden before being lovingly restored.
The Fablo room was another where we managed to save the original tommette provencal tile floor, and combined with the antique furniture and the huge Rococo style mahogany bed, we're sure Fablo would have felt more than comfortable here.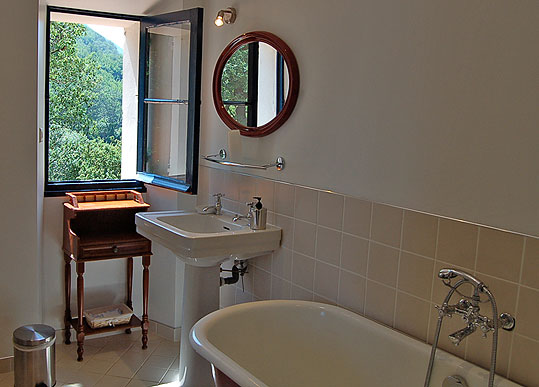 The Fablo has a lovely bathroom, with roll-top bath and separate walk-in shower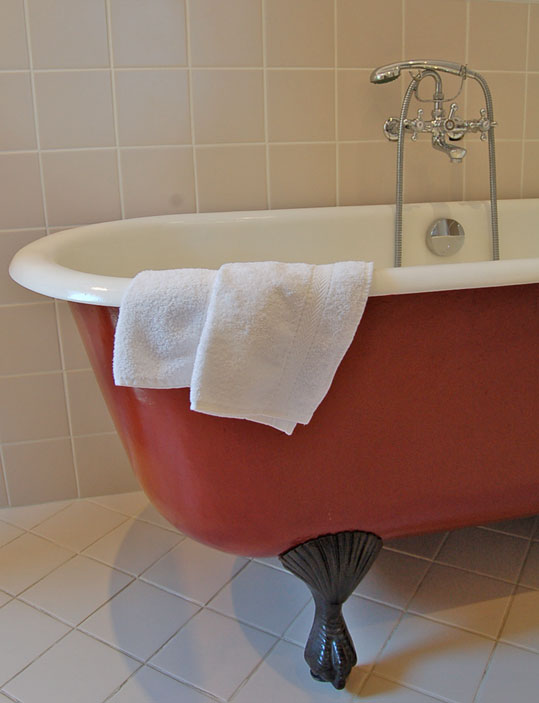 A proper claw-foot bath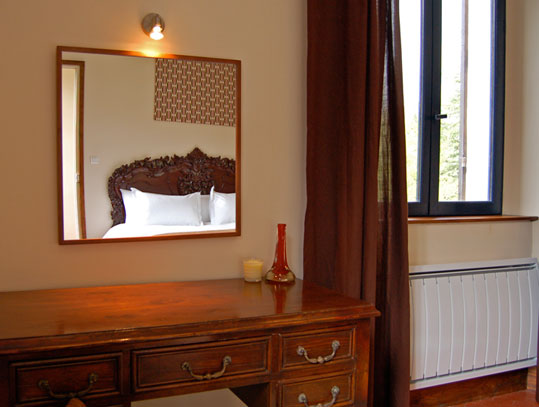 All the furniture is antique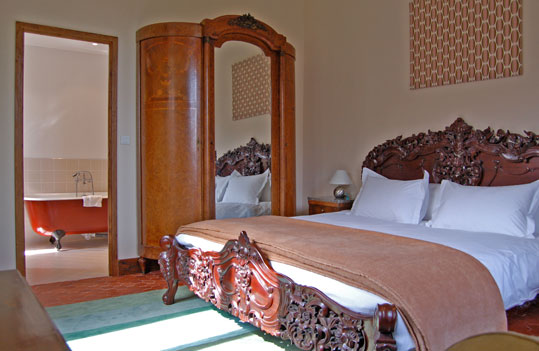 The super-king-size mahogany bed and a curved walnut wardrobe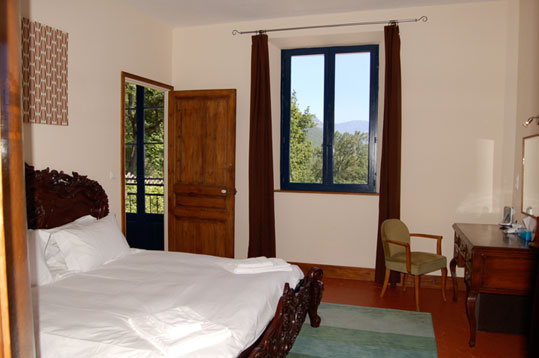 Spacious and peaceful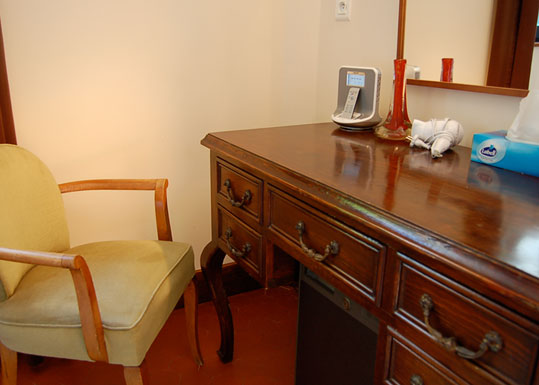 An iPod/iPhone dock, alarm clock and hairdryer in each luxury room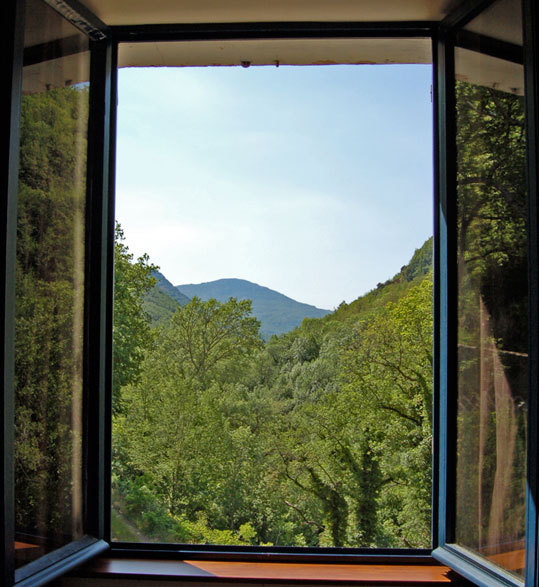 The view south down to the peak of the Courmettes mountain which is 1200m high (3,900ft)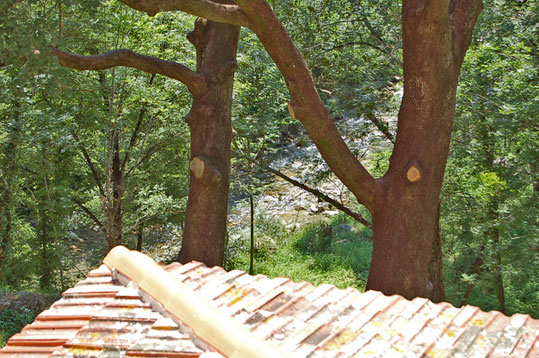 The view past 300 year-old oaks to the River Loup (Wolf)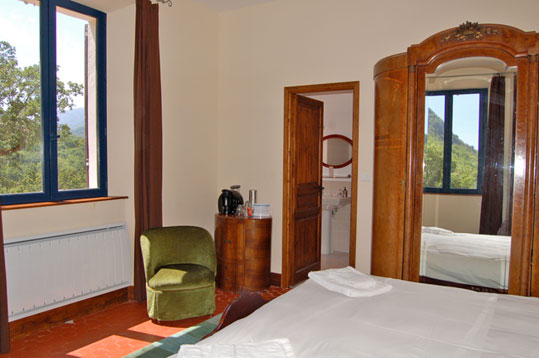 The double aspect means light throughout the day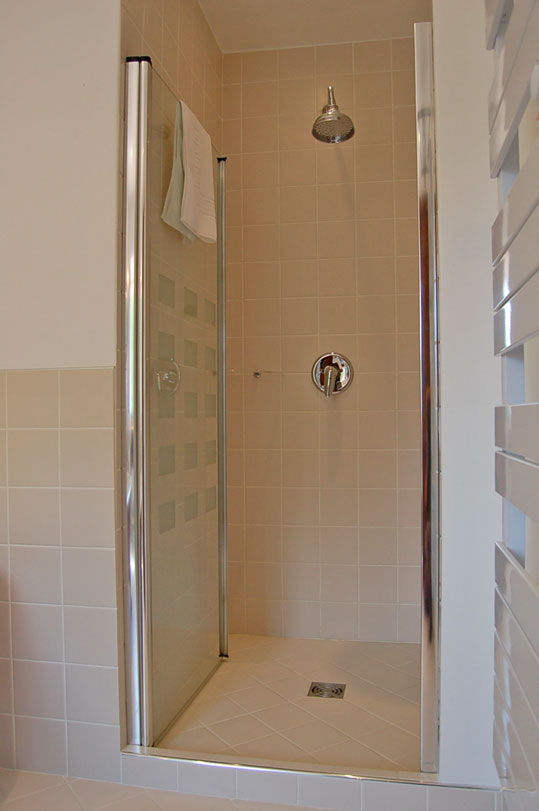 The large step-through shower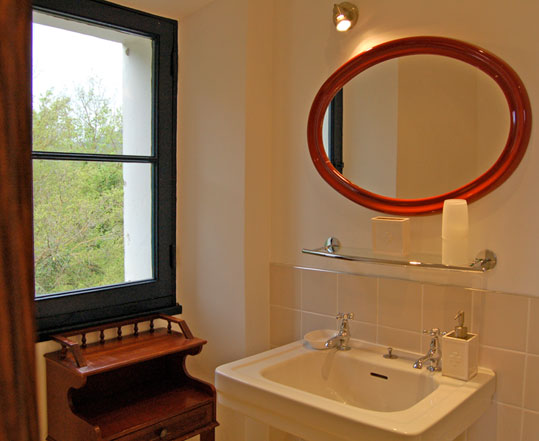 A sink with a view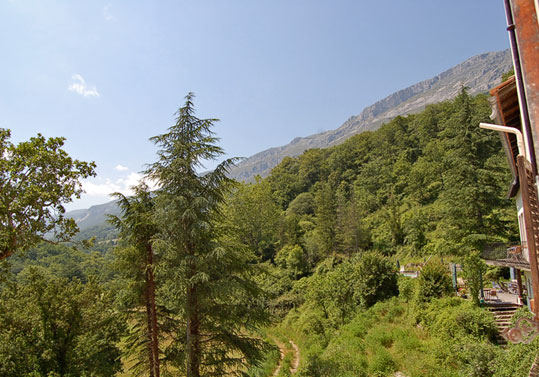 The westerly view back towards our pool and the ridge of the Cheiron mountain beyond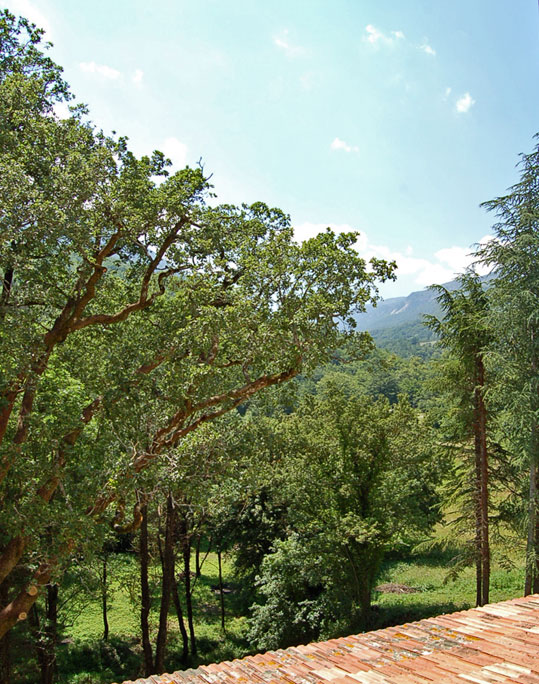 History
We named this large room after a former Spanish owner of Le Foulon. Fablo presided over the domain in the thirties, and judging by an inscription in one of the patio stones at the front of the building he was responsible for the fantastic courtyard setting that remains solid to this day.
It reads "1939. RECUERDO DE LOS ESPANOLES" and was presumably inscribed by a proud workman, no doubt one of the many fleeing Franco's Spain.