soubrier room
By a small margin this fully carpeted room is the smallest in the house, but that's doing it a disservice. It's plenty large enough for one of our wrought iron super-king sized beds (that handily can split in two should you prefer twin beds) and two people will be more than comfortable however long they spend here.
The South-Easterly view from here on the first floor (one flight down from the main living area and the entrance to Le Foulon) is across the Valley of the Wolf, uninterupted by any other sign of mankind all the way down to the peak of the Courmette Mountain.
The en suite bathroom has a large shower with limitless hot water and great pressure (the same can be said for all our showers), a tactile teak floor and groovy mosaic tiles forming a band around the waist of the room. Both the bedroom and the bathroom were completely renovated in the winter of 2008.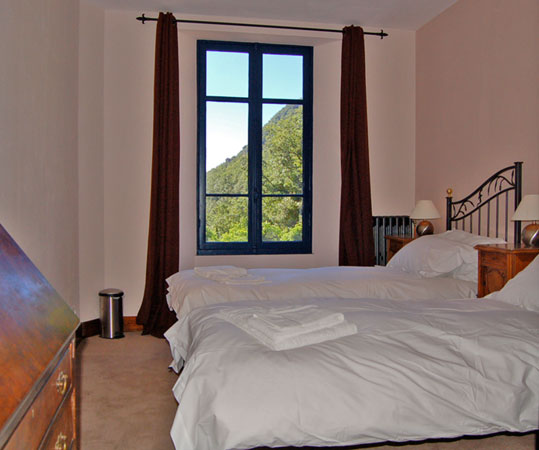 Shown here with twin beds it can also be specified with a super-king sized double - just let us know at the time of booking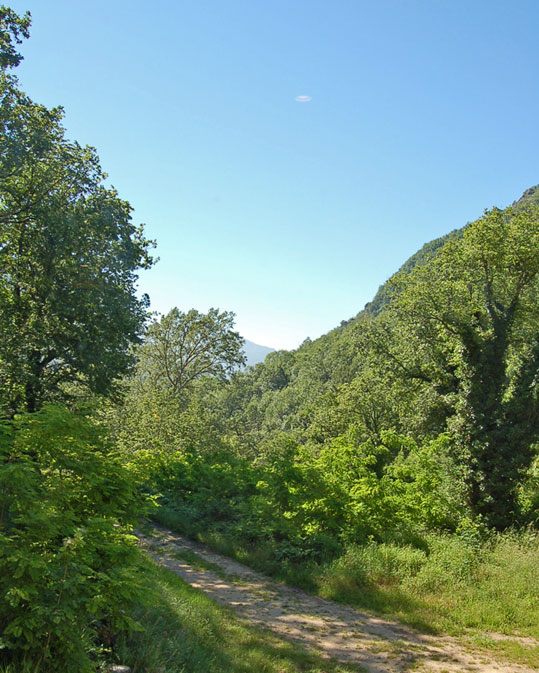 The lush view down the valley in summer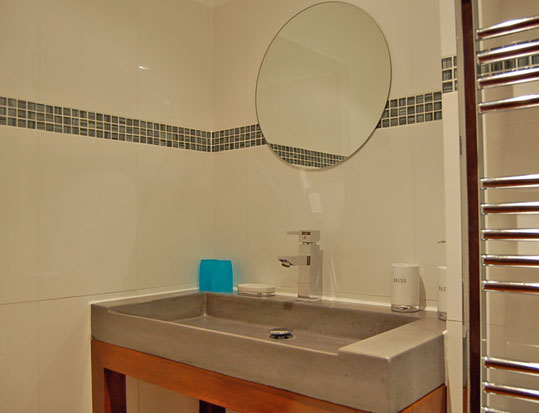 The wide bathroom sink is made from cast concrete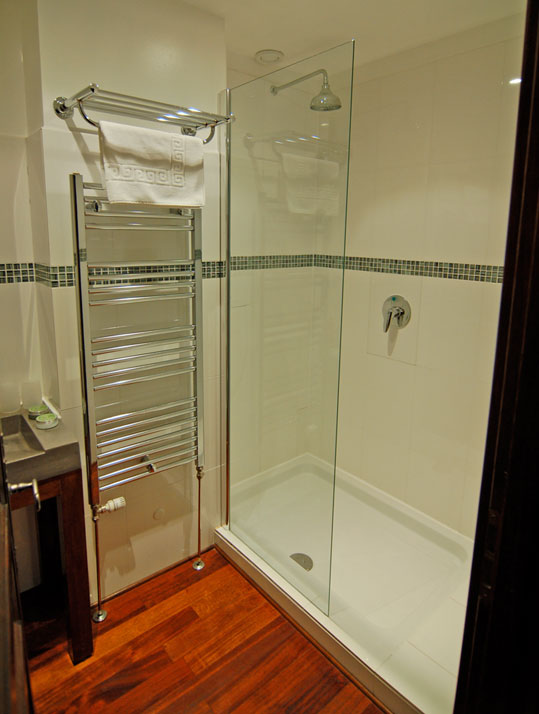 The large walk-in shower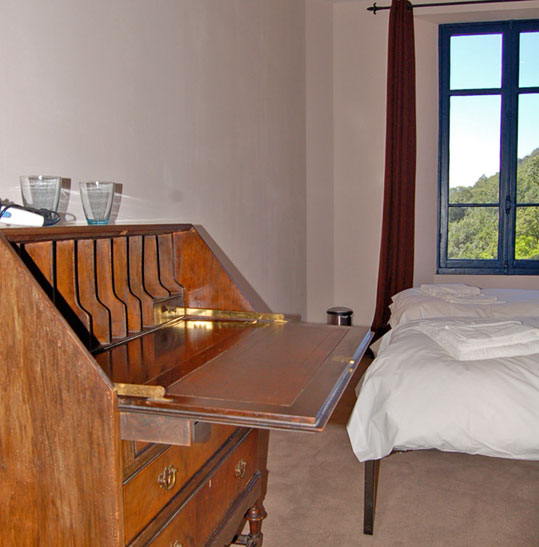 Some where to write your postcards
History
Before the war when the Domaine du Foulon was still a farm the Soubrier Luxury Room was presumably used for storing hay and tall farm equipment. In reality it didn't exist at all as the whole first floor wasn't installed - it formed part of a large double height space underneath the house built on columns. We have retained the same layout as the original room and bathroom, except our bathroom is a little larger.
The room is named after the hotelier who ran Le Foulon from the early seventies through to the end of the eighties. Monsieur Soubrier soon had modern coach tours stopping here for lunch parties of 80 or more and whilst the business had clearly changed it continued to boom (click here for the whole story). Sadly he was also the last hotelier before the Foulon sat unloved for over 15 years until we arrived and started the difficult process of bringing it back to life.