strauss suite
Probably the most traditional of our 3 suites, the Strauss nonetheless incorporates more modern ideas like a huge shower with two heads (as they are clearly better than one) and space for two, comfortably. It is also equipped with a bath - one of the original Le Foulon antique roll tops, renovated back to new.
Situated on one level the lounging area is equipped with a double sofa bed (current photos show the old chaisse longue - I'll update these soon) that rests beneath a tower of light falling from a round window high above. With a complex of cross beams it emparts an ecclesiastical quality, although sinners are more than welcome.
But the main feature is the enormous Rococo style mahogany bed, a centrepiece of decadence that begs you to dive in. With 2 double windows facing south it is a bright and airy room, and features the original Provencal tommette tile floor - decorated at each side and at the foot of the bed with matching hand woven Pakistani rugs.
The view is equally special, reaching down to the mouth of the Gorge du Loup and dominated by the Courmette peak rising to 1230m. During the summer months the mountain reflects the glow of the sunset and positively pulses with colour at the end of the day.

Hopeless romantics love this room.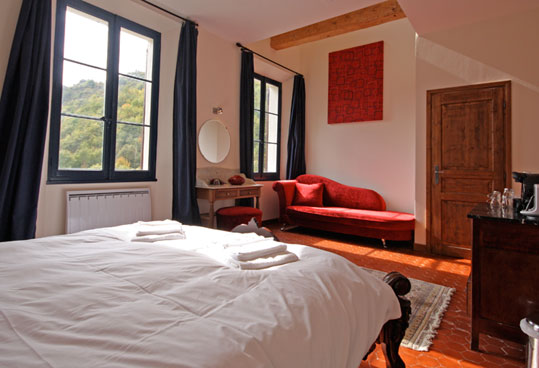 South facing and bathed in light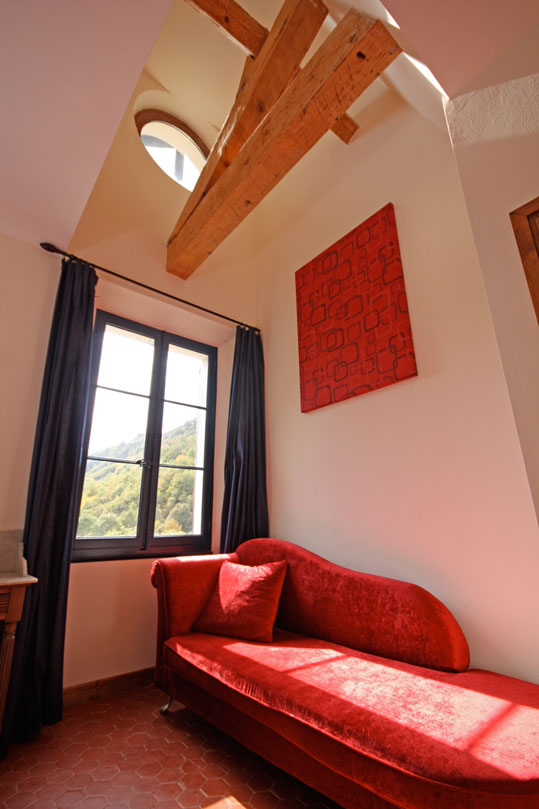 We exposed some original beams and a round window that previously shone on an empty loft space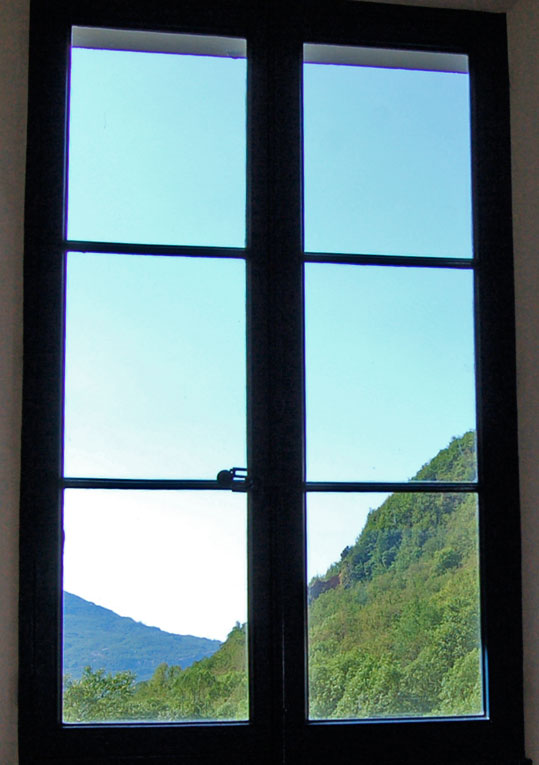 The top-floor view is down the Valley of the Loup and the river of the same name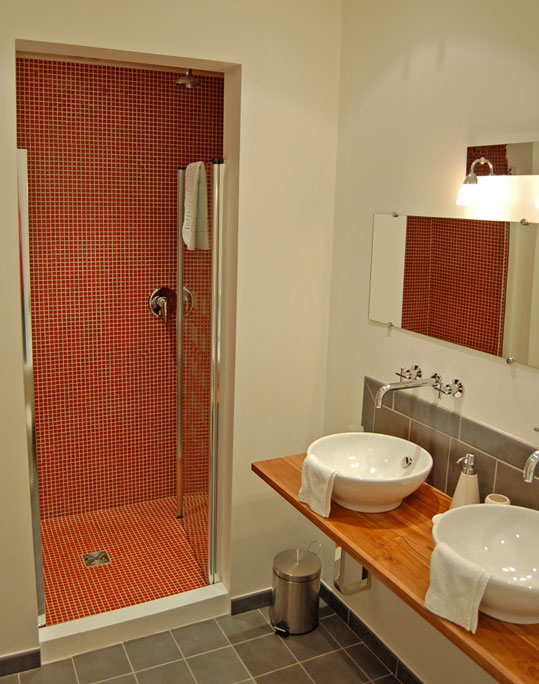 Double sinks and a double-shower, with two shower heads and space to stretch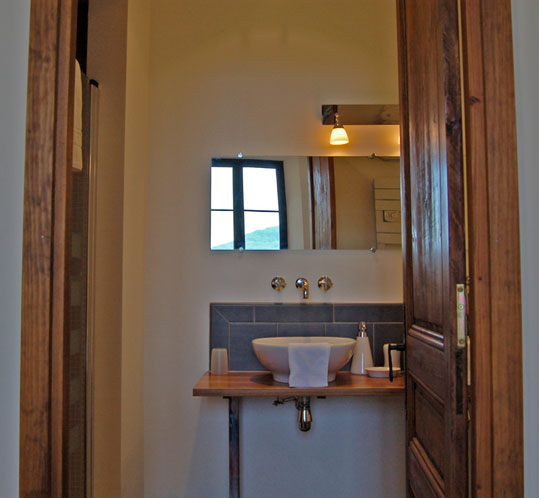 The bathroom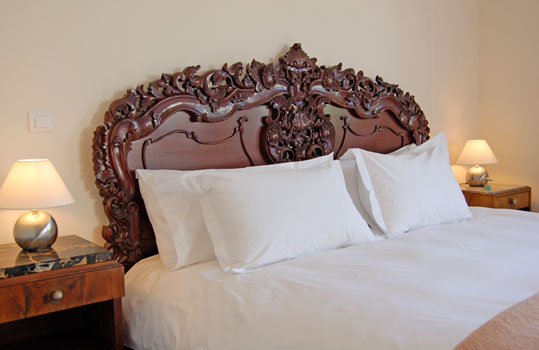 Super-king sized bed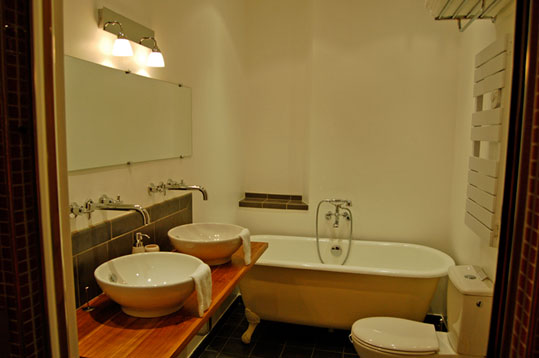 Bathroom comes with an antique roll-top bath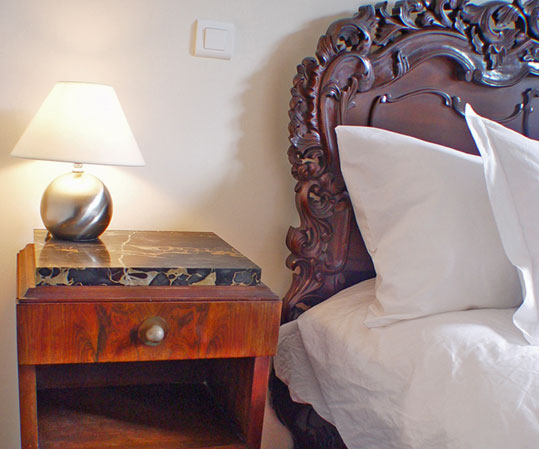 A marble topped antique bedside table